How to Buy the Best Gifts in 2018
There's nothing worse than humming and haahing with yourself over which gift to get someone that's within your budget – well there is, they might not even want or like what you eventually come up with. Queue awkward reaction: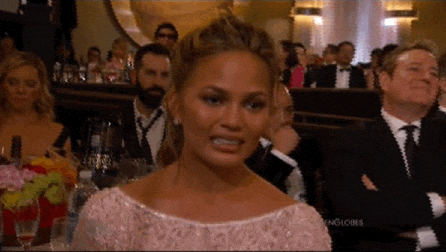 This mounts up pretty quickly, in fact in the UK alone, £1.2 BILLION is spent on unwanted gifts each year.
So, you think why not pool your ideas and money with friends, siblings, flat mates or work mates to buy an original gift that they'll really love. Great, you've set up the group chat, everyone's agreed on how much to chip in and selected the perfect gift.
But you soon discover collecting the money from everyone involved ends up become a big hassle. Bank transfers, chasing slower members, deciding who is in charge of the money – it can be awkward and frustrating. You wish there was a better way…
Introducing… Gyphto
We like to think of ourselves as the uber of gifting. Gyphto is an app that streamlines the gift giving process in just 3 simple steps:
Create a group collection

Invite your friends, family and colleagues to make a contribution

Buy an awesome gift
You can invite friends through Facebook, Whatsapp, Email, LinkedIn, carrier pigeon, which ever you so desire. Everyone invited to the collection can chip in their contribution, see how much has been collected and each payment is 100% secure by using PayPal.
Not only can you create a collection for someone else, but you can also create a collection for yourself (#treatyoself). Create a description for the collection, indicate how much everyone should chip in and exchange messages in app about the gift. But the best part? Typically you chip in money towards gifts or occasions and never find out what your money was spent on and whether it was a success. With Gyphto you can feedback to everyone in the collection what was bought, pictures and videos of it in action and give everyone the satisfaction that their contribution was used to its full potential. Winning.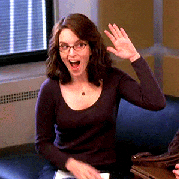 Buying the perfect gift
You can use your gift collection on anything and everything, be it jewellery, a weekend away, skydiving, a puppy, it's yours. Here are some ideas for events that you can use group collections for;
Birthdays

Weddings

Graduations

Flat sharing funds

Parties

Leaving dos

Anniversaries

Thank you gifts

Mother's/Father's Day

Baby showers

Holiday funds

Night out kitty
Like the sound of Gyphto? Gyphto launches on the Apple app store this summer, like our Facebook by clicking the button below.