5 Graduation Gift Ideas for Guys 2018
As a new graduate, it's the start of #adulting and leaving student lifestyle behind. The best gifts may be practical luxuries that help upgrade his lifestyle to #yopro (young professional) status that he may not be able to afford just yet. Take giftspiration from our top 5 graduation gift ideas for guys to buy the ultimate gift to show just how proud you are of him.
1) A Good Gym Membership
With graduation comes a swift bump to reality that he can no longer reap the benefits of student discounts. Chances are he has been using either the cheap university gym or a budget alternative to keep him in shape. Why not treat him with an upgrade in gym experience, such as that offered by The Club gym in Glasgow. With a DJ upping the tunes for after work hours between 5-7pm, a protein bar, professional equipment and a real 'club' community environment, this #boujee gym is perfectly suited to the yopro lifestyle. A couple of months of membership will give him the fitspiration he needs after work.
The Club Gym Glasgow, £39.99 per month membership
http://www.theclubgym.co.uk/about-us/
2) New Headphones
A pair of really nice headphones will become a necessity for commutes, gyming and long days in the office so a pair of Bluetooth over-ear headphones will make the perfect gift for a new graduate. This pair by Sony have excellent noise cancelling but also a 'quick attention' mode to immediately reduce volume to catch conversation, smart gesture control and they sound even better than Bose headphones for the same price.
Sony WH-1000XM2, Amazon, £299.95
3) A Tailored Suit
Give the gift of a really, really good suit. Not only will he look the part heading into work life, but he'll never forget that great gift by you. We recommend Tailor Me by Moss Bros which lets you design your dream suit in just four simple steps. A winner in Gyphto's eyes.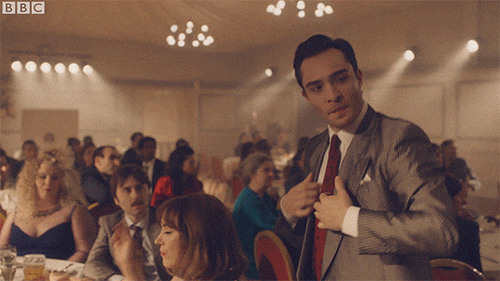 Gift cards available, Moss Bros
https://www.moss.co.uk/tailor-me
Current smartwatches are not only evolved in sophisticated design, the new models on the market are at the forefront of cutting edge technology for fitness tracking, health analysis and help make day to day tasks that little bit more efficient. The Fitbit ionic is the first Fitbit to have GPS tracking, it has great fitness features such as personal body weight coaching and you can also pay for items on the go such as Fitbit Pay. A fantastic gift to motivate a new graduate to get out and about.
Fitbit Ionic, variety of colours, £239.99
5) A new tablet for on the go
After four years at uni, a graduate's laptop and devices may be approaching their end. Most workplaces give laptops to their workers, but a new tablet is the perfect gift for commuting, travelling and on the go tasks. The new Microsoft Surface Pro is dynamite for creative types, browsing and is a close replacement to a laptop that you can tuck away easily. The industry leading Pro tablet is expensive, but why not consider creating a group collection with Gyphto? Gyphto lets you easily create a group collection with friends, families and colleagues to buy the perfect gift to show how proud you all are of his achievement #getgyphting
£619.99, Amazon
Gyphto launches this summer on the Apple App store, like us on Facebook by clicking the button below to see what we're up to and other gift ideas.
#groupcollection #gift #giftguide #giftapp #gyphto #forhim #forguys #2018 #suitrecommendation #headphonerecommendation #gymrecommendation #tabletrecommendation