#NoMoreFrightfulGifts - Gyphto's mission to end unwanted gifts!
#NoMoreFrightfulGifts - ever had a gift so horrifying you had to scream?!
We've all been there... You open a gift, smile, and enthusiastically say thank you! Only to put the gift in a pile to be thrown away, returned or re-gifted later...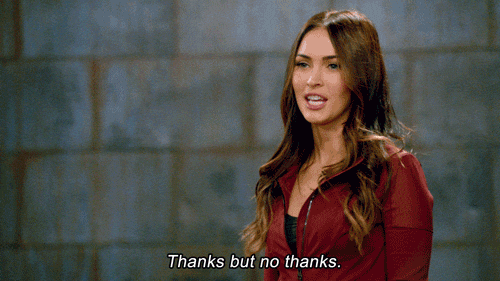 At Gyphto it's our mission to make it easy for friends, family and colleagues to buy gifts for each other. So, this halloween season, Team Gyphto is on a mission to end unwanted gifts, by allowing Gyphto users to buy something that they really want!
Over 21 million people in the UK will receive an unwanted gift this holiday season, making unwanted gifts a billion pound problem. Brits are expected to waste around £5bn this season on gifts that will get tossed! That seemed like a big enough problem for Gyphto to do something about, and save you money!
So what gifts to avoid? According to a survey, clothing and accessories were least liked, with cosmetics and fragrances coming next, and technology, music and literature being the most safe gift options. Also, it's usually your friends that are giving the worst gifts!
After the gift giving is over? The majority of people politely keep gifts they dislike (to collect dust in a cupboard somewhere...), with re-gifting and donating coming in a close second.
So, what to do about it?
This is where Gyphto comes in! Don't be afraid to ask what people want this year (maybe it's time to start a wishlist?...) Or better yet, start a group collection for them on Gyphto and let them pick a gift they'll actually want for themselves! Use Gyphto to save yourself money, get a gift you love, and help us eradicate some truly scary gifting when it launches this autumn! Like us on Facebook to keep up to date with new developments at Gyphto HQ and be the first to know when we launch on the app store! #NoMoreFrightfulGifts
Gyphto is the easiest, fastest and most secure way to chip in money towards group funds. Eliminate the hassle of collecting money for group gifts, special occasions and travel. In just 3 steps create a group collection, invite friends, family and work mates to chip in and buy the perfect gift with your #squad. Look out for Gyphto launching on the Apple App Store this autumn!